Library Building Project
As the heart of our community, the San Juan Island Library has served as a center of knowledge and connection for generations. However, with the growing population, demands, and aspirations of our beloved island, the time has come to envision a bigger, brighter future for our library.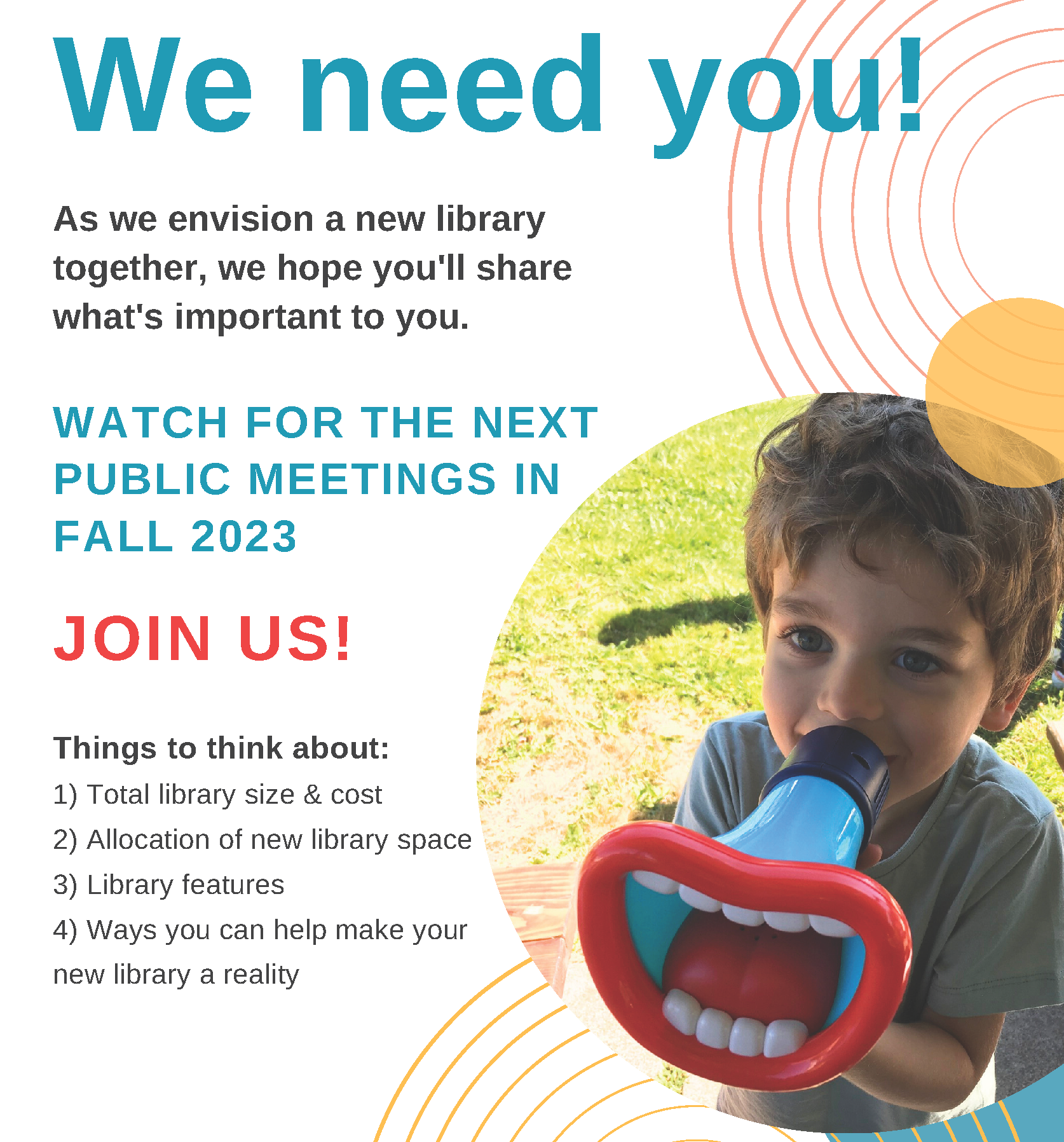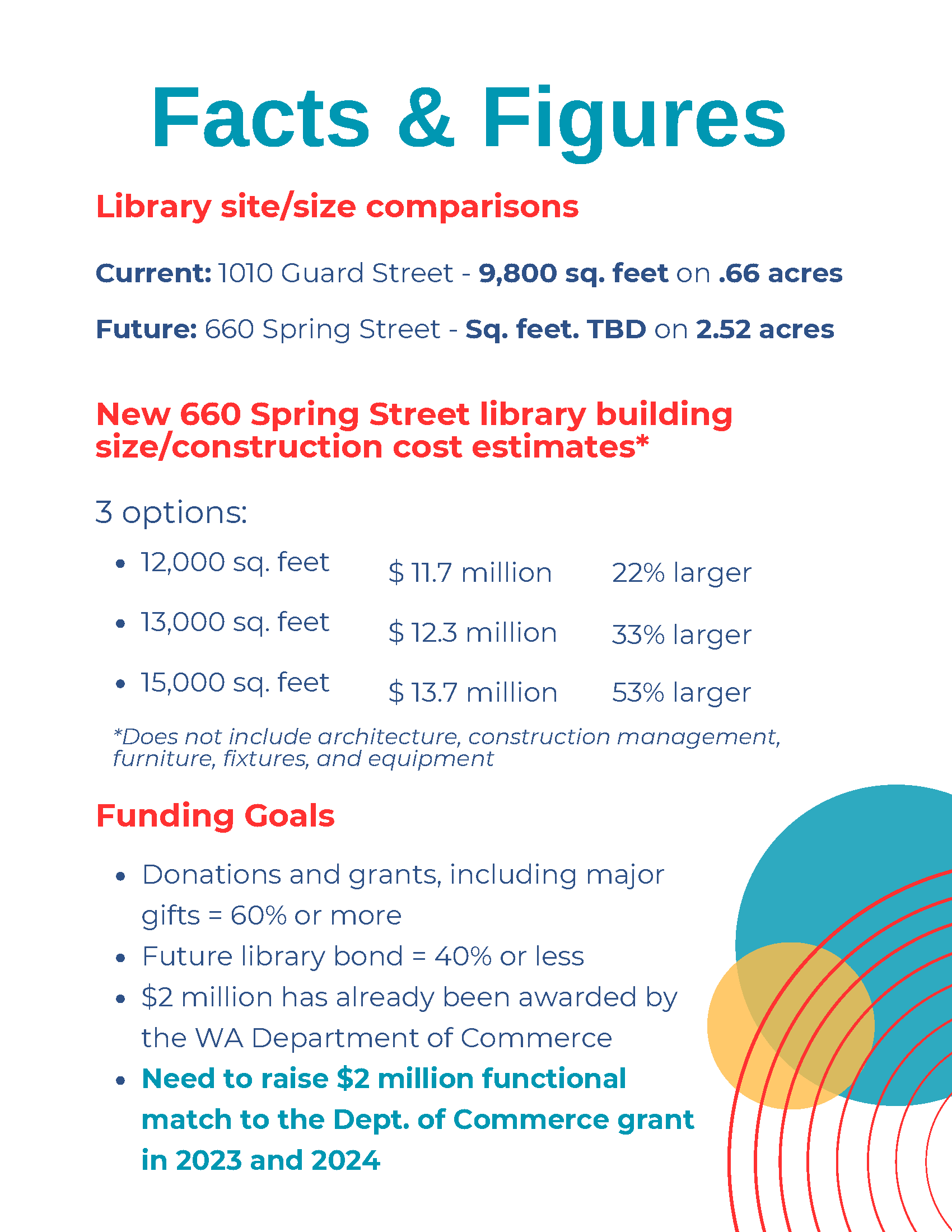 Envisioning A New Library: A Public Forum, June 27, 2023
Building Project Description
The San Juan Island Library District seeks to build a community embedded, supportive learning center in the heart of San Juan Island. Once realized, this new library facility will be a place where neighbors and friends can come together, forging lasting connections and creating cherished memories. It will provide ample space for community events, workshops, and gatherings that celebrate the rich tapestry of San Juan Island's culture and heritage.
Expanding Horizons: Envisioning a New Library
The effort to raise funds to complete the 660 Spring Street library is underway! 
The new and expanded library facility will feature:
An energy efficient, well designed, functional, user-friendly building

Minimal need for expensive building repairs and replacements, a concern both now and into the future for the current Library building.

The technology infrastructure to support the growing demand for public availability of computer use support services

The ability to meet the needs of a growing population with expanded services both traditional and innovative

Well-equipped meeting spaces, a recognized community need

 Ample, flexible spaces for children, teen, and adult materials and activities, considered by the community to be core library services and severely restricted in the current building

 Enough space for seating in quiet areas for reading and study (not now available in the library or elsewhere in the community, and a need frequently expressed by users)

Adequate, safely accessible parking, an ongoing problem at the current facility

Outdoor spaces for library programming and use

New technologies and services

Ample staff workspace designed for efficiency and productivity
Your Support: Building the Dream
To make this vision a reality, we need the support of our entire community. As we embark on this transformative journey, we invite you to be a part of our library's future.
Stay tuned to this page, our social media page, and local newspapers to learn more about our series of community forums and other opportunities to help envision a new library for San Juan Islanders.
SJIL Building Project FAQs