A New Website!
We are excited to announce that the Friends of the San Juan Island Library has a new website! For information about the Friends and to update your Friends membership online, please go to www.sjlibfriends.org.
About Us
The Friends of the San Juan Island Library is a non-profit, 501(c)3 organization, comprised of incredible volunteers who support, advocate, and raise funds to help make our island Library the best it
can be!
Friends fundraising supports:
Children's programs
Baby bags
Adult programs
Summer Reading Program
Annual Bookmark Contest
Special purchases of books, audio books, movies, software, & equipment
Programs, projects, & workshops offered by SJIL
Our library staff, volunteers, & the many physical & online library resources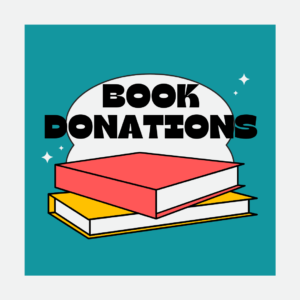 The Friends of the Library are currently accepting book donations at the Book Palace at the rear of our 660 Spring Street building, Tuesdays and Thursdays from 10am to noon.
For further questions contact Tana Ewers: (720) 307-8347.