Welcome to the Teen Page!
Summer Reading 2021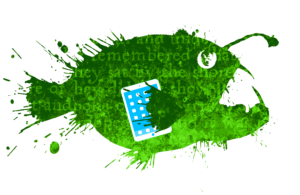 IMPORTANT:
You must submit the video to the library (button above) and to CSLP (drop down menu to the right).
2021 TVC Contest Rules 
Eligibility
The "2021 Teen Video Challenge" is open only to legal U.S. residents aged 13 -18. Participants are  ineligible if directly related to the panel of judges for the contest. By participating, entrants agree to be  bound by these Contest Rules.
Submissions will be accepted June 1st through August 6th, 2021. Late entries will not be accepted.
Each participant or group may submit one video per entry. Signed model release form(s) of each  individual appearing in the video will be required from the winners. A signed parental consent form will  be required from all winners under the age of 18.
Terms and Conditions  
All audio and artwork must be created by the entrant or be in the public domain. CSLP (and all CSLP  member affiliates) have permission to use the "2021 Teen Video Challenge" submissions, including all  work created and all intellectual property embodied therein, as per the Contest Release form.
Video Criteria for Acceptance 
All videos must:
Be no longer than 60 seconds.
Promote the idea of using public libraries and reading.
Be designed for use at any library.
Be appropriate for viewing by audiences of all ages—this means it must be Rated G!  • Adhere to copyright laws.
Interpret the theme of animals, with the slogan of Tails and Tales.
Video will be judged on the following criteria
Creativity
Message clarity and relevance
Motivation and inspiration
Overall impact
Winners and Prizes  
CSLP will select five national winning videos; each of the winning teens/teen teams will receive $200.00.  Each teen/teen team's public library will receive a prize worth $50.00 from CSLP. Winners will be  announced in mid-October 2021. The winners will be required to submit model release forms for each  person that appears in their videos. The winning videos will be posted on CSLP Website/YouTube  Channel for public viewing. Winners will be notified by email.