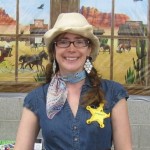 Melina Lagios, Youth Services Manager
Besides loving colorful picture books, Melina counts playing bells, gardening, photography, and cooking among her many hobbies.  Her favorite children's book for the moment is The Underneath by Kathi Appelt.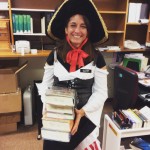 Jen Fleming, Collection Development Specialist
Jen likes reading travel books, World War II non-fiction, YA dystopian fiction and zombies. Her favorite children's fiction series is Gregor the Overlander by Suzanne Collins.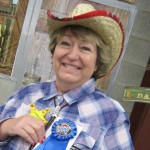 Kathy Babbitt, Youth Program Associate
Kathy enjoys historical mysteries, memoirs and biographies. She loved Harry Potter long before joining the Youth Services Department and has become of a fan of many current Juvenile & YA authors since.