Welcome to the Children's Page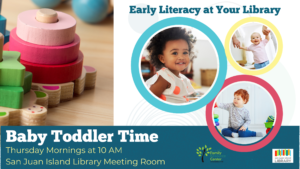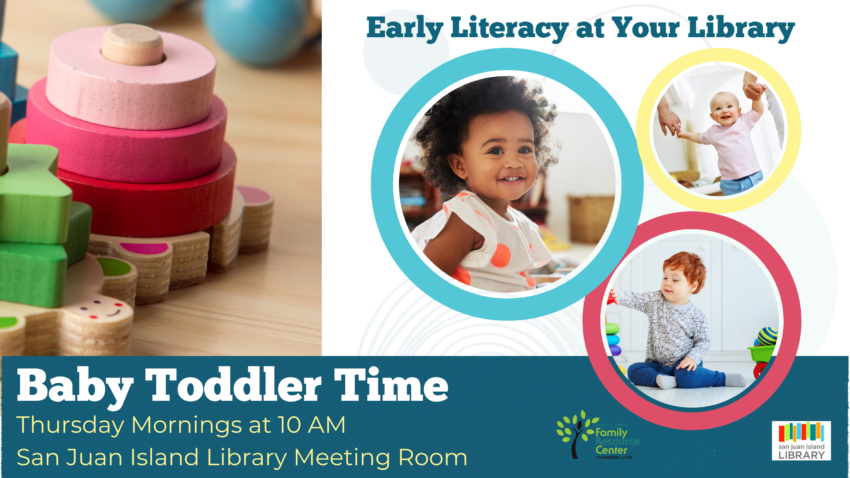 Baby Toddler Time
Thursday Mornings at 10 AM
Library Meeting Room
Join us for activities and social time for babies, toddlers, and their caregivers.
Learn rhymes, fingerplays, songs, and short stories designed to stimulate your little one's language development.
Older siblings and family members are welcome!
Free, no registration required!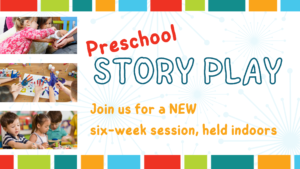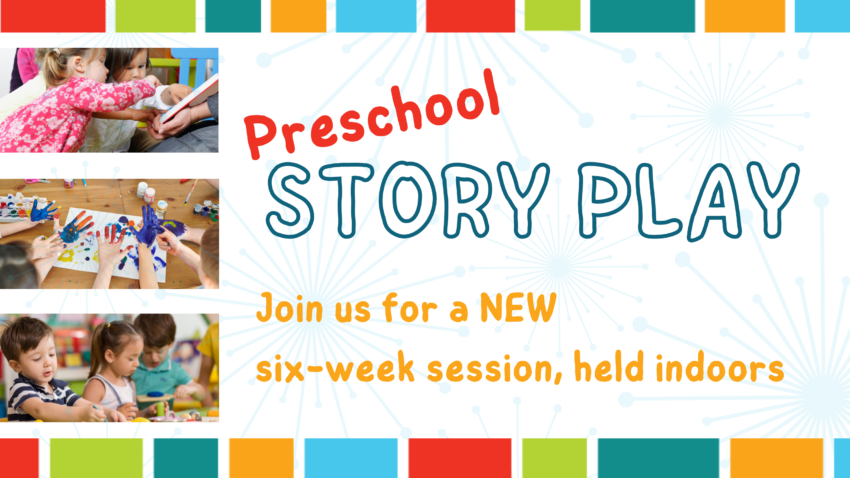 Preschool Story Play
Friday Mornings at 10 AM
Starting April 22 and Ending May 27
Join us for a NEW six-week session of Preschool Story Play, an interactive literacy and play-based storytime designed specifically for children ages 4-5. Older and younger siblings welcome!
Each session includes fun with books, fingerplays, movement, and songs, followed by a craft activity and plenty of time for socializing and play with other kiddos!
Free, no registration required!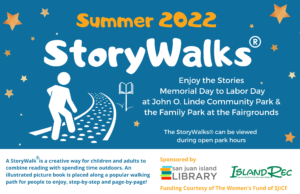 StoryWalks® at John O. Linde Community Park and the Family Park at the Fairgrounds Happening Memorial Day to Labor Day
StoryWalks® can be viewed during open park hours. Sponsored by the San Juan Island Library and Island Rec, with funding courtesy of The Women's Fund of SJICF.
STORIES AND LOCATIONS:
Galápagos Girl /Galapagueña
John O. Linde Community Park
565 Carter Ave. in Friday Harbor
Discover the lovely walking paths at the park and learn how Valentina helps protect her fragile island's wildlife and natural beauty. Written and presented in English and Spanish. This story is both educational and inspirational for all ages!
Way Down Deep in the Deep Blue Sea
Family Park at the Fairgrounds
849 Argyle Ave. in Friday Harbor
Play at the playground, then follow along with this sing-song rhyming story to learn about different ocean animals. Written and presented in English. This picture book is wonderful for families with toddlers and preschoolers