Summer Reading Program 2021
How to Participate in the Summer Reading Program? 
Pick up a free Summer Reading Program Starter kit anytime between June 18 and July 31! Kits can be picked up during the library's open service hours! 

Keep track of your reading and/or listening time!

Complete fun challenges! 

Enter the raffle drawing for prizes! 

Attend some of the library's special summer programs!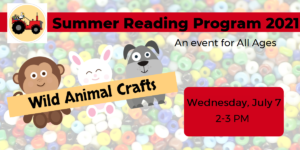 Wild Animal Crafts 
Wednesday, July 7 2-3 PM
San Juan Island Library
Join us outdoor in our parking lot to make Wild Animal Crafts. All the materials will be provided. Children under 6 must be accompanied by an adult. Drop-in anytime between 2 and 3 PM to get creative!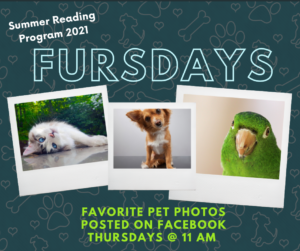 Fursdays
Favorite Pet Photos
Thursdays at 11 AM
Library's Facebook
Show us your furry, scaly, and feathered friends! Each Thursday morning, library staff will share favorite pet photos on our library Facebook page. Then, we'll invite you to share snapshots of your pets. By the end of summer, we hope to build a San Juan Island Animal Hall of (Fursdays) Fame!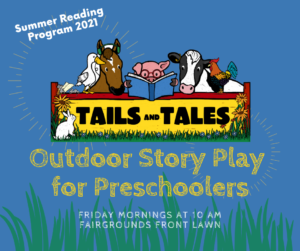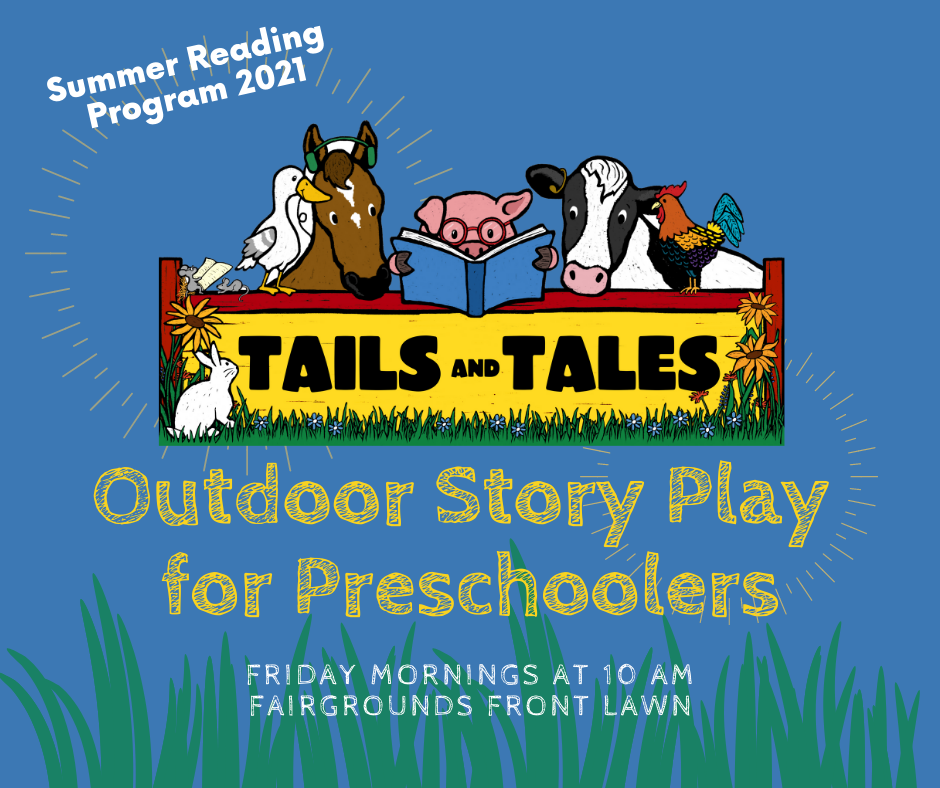 Outdoor Story Play
For Preschoolers
Fridays at 10 AM
Fairgrounds Front Lawn
Join us for fun animal stories and activities for preschoolers. Gatherings will take place on the front lawn of the Fairgrounds. Look for our Tails & Tales banner! Please observe current Covid-19 guidelines for outdoor activities, as recommended by our San Juan County Health and Community Services.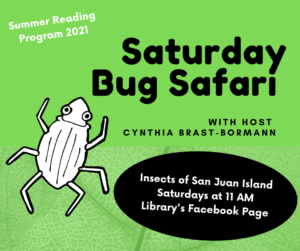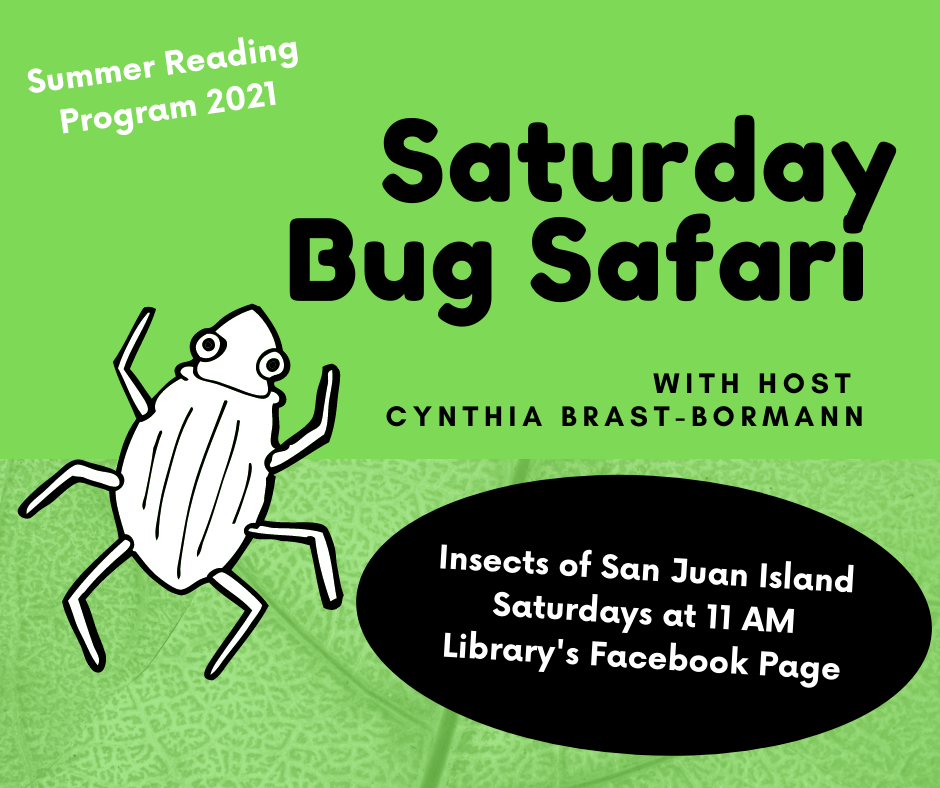 Saturday Bug Safari
With Host Cynthia Brast-Bormann 
Saturdays at 11 AM
Library's Facebook
Curious about what bugs live on San Juan Island? Tune in every Saturday at 11 AM to hear from local insect enthusiast, Cynthia Brast-Bormann. Cynthia will share short videos featuring the fascinating insects that live among us!
Videos will be posted on our San Juan Island Library Facebook page for your viewing pleasure.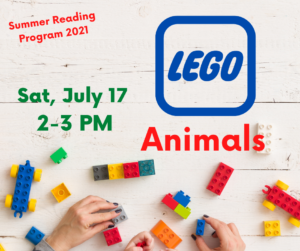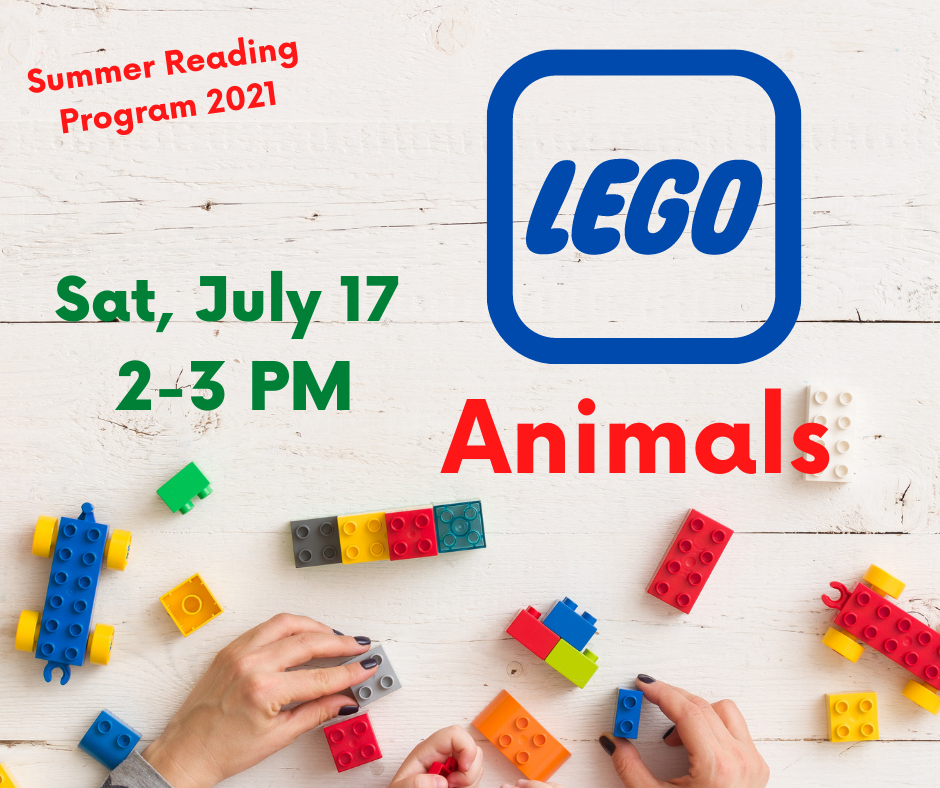 LEGO Animals 
Saturday, July 17 2-3 PM
Library Parking Lot 
Create your own, unique creature using LEGOS. We provide all the LEGOS, you provide the creativity! Children under 6 must be accompanied by an adult.