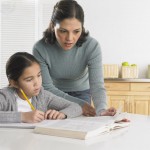 Homework Help Sites
Brain Pop
Friday Harbor Elementary School login required to use this educational website. Different subjects covered K-6th Grades.
Exploratorium
Online museum of science, art, and human perception. Activities for children, parents, and educators.
Fact Monster
All types of facts at your fingertips. Also includes digital almanac, dictionary, encyclopedia, and thesaurus.
Great Websites for Kids
Sponsored by the
ASSOCIATION FOR LIBRARY SERVICE TO CHILDREN
a division of the
American Library Association
IXL
Friday Harbor School login required. Math practice activities for Pre-K through 8th grades.
Kids Know It
A free children's learning network that features a variety of educational tools, including videos, music, and posters.
Multnomah County Library homework links page
A list of homework helpers on a wide range of topics from history and mythology to astronomy and mathematics.
National Geographic Kids
Exploration website for children. Parents Choice winner 2008.
Scholastic
Comprehensive website featuring information on books, authors. Interactive learning activities and teacher toolbox.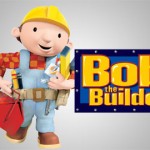 Online Games
Bob the Builder
Interactive games, puzzles, and activities for younger children.
Cartoon Network
Features a variety of games, including Ben 10, Lego, and Star Wars.
Disney Junior
Activities and games that appeal to younger children and preschoolers.
Fun Brain
A variety of educational games and interactive activities. Sudoku, Math Arcade, Tic Tac Toe, and Diary of a Wimpy Kid.
Fun Ranch
Features arcade and sport games for kids.
Math Playground
Learn math and numbers through fun, interactive game playing. Pre-K to 8th grades.
Miniclip
A variety of more than 300 games. Racing, multi-player, sports, adventure, top-rated.
Nick Junior
All types of games featuring Nickelodeon characters. Dora, Diego, Bubble Guppies, Blue's Clues, and more. Pre-K.
PBS Kids
Games inspired by favorite children's television shows. Pre-K and up.
Primary Games
Language arts, science, math, social studies. K-6th Grades.
Prongo
Arcade and memory games for kids. Sorted by age level.
RIF Reading Planet
Games and activities for emerging wordsmiths and storytellers.
Seussville
Website featuring Dr. Seuss characters and stories. Includes games, activities, videos, and printables. All ages.