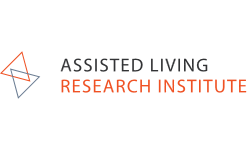 With different types of care, laws, regulations, staffing requirements, and financial assistance, Assisted Living is inevitably different from state to state. In order to help older adults navigate through all the differences, the Assisted Living Research Institute created an in-depth and comprehensive guide for every single state in the U.S. In addition to insights from experts and older adults living in assisted living communities from each state, the institute gathered all the available data, research, and news with the intention to provide seniors with all the knowledge they need to know about assisted living in their state.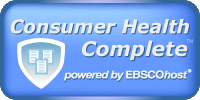 Consumer Health Complete  is EBSCO's interface designed for the everyday consumer of health care information. CHC provides convenient access to easily understandable health and medical information. Consumers can search and browse within medical encyclopedias, popular reference books, and magazine articles.

MedlinePlus is the National Institutes of Health's Web site for patients and their families and friends. Produced by the National Library of Medicine, the world's largest medical library, it brings you information about diseases, conditions, and wellness issues in language you can understand. MedlinePlus offers reliable, up-to-date health information, anytime, anywhere, for free.

PILOTS: An Electronic Index to Traumatic Stress Literature
PILOTS stands for: Published International Literature on Traumatic Stress.
The Published International Literature on Traumatic Stress (PILOTS) Database is an electronic index to the worldwide literature on PTSD and other mental health consequences of exposure to traumatic events. Unlike other databases, the PILOTS Database does not restrict its coverage to articles appearing in selected journals. It attempts to include all publications relevant to PTSD and other forms of traumatic stress, whatever their origin without disciplinary, linguistic, or geographic limitations.