Help us Guide Your Library's Future!
Please join us for a community open house to be held at the San Juan Island Grange. There will be three meetings:
Sunday, May 20th, 3-5 pm & 7-9 pm
Monday, May 21st, 1-3 pm
Come and participate to give your input on the future of the Library building. Prizes and refreshments throughout the events.
For more information about the process so far, please click here.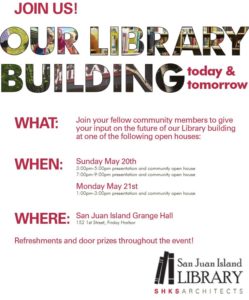 Events