Learn more about your favorite Library and win a cookie and coffee!
Ends June 25.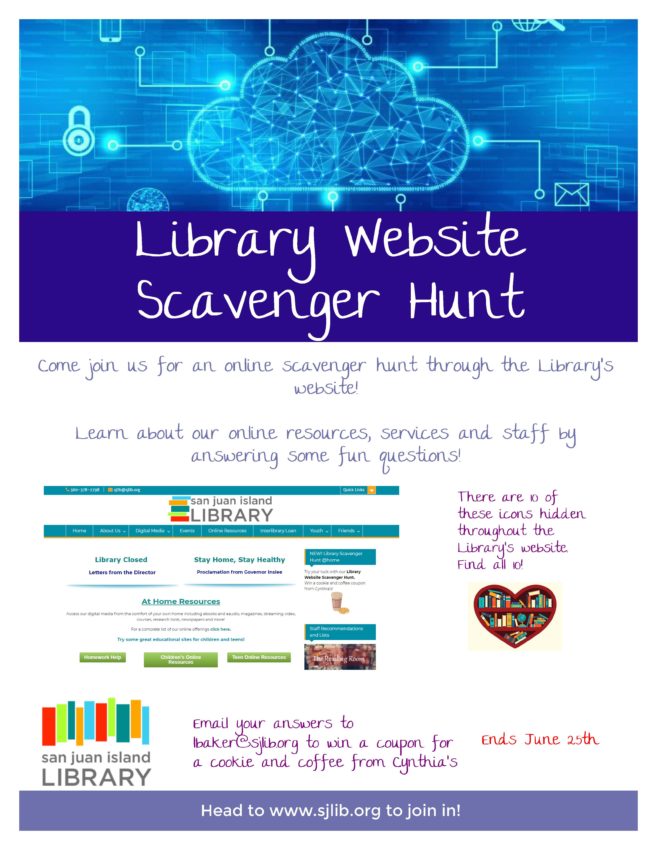 QUESTIONS:
1. What is SuperSummary? (hint- Children)
2. Which Friends of the Library Board member once worked aboard a salvage tug?
3. If you checked out 2 dvds, 3 books and a magazine from the Library, how much would you save?
4. If you translate the website into German, what is the home page called?
5. How many years of Seattle area history is covered in our online newspaper access?
6. Which staff member used to be an Archaeologist?
7. Where would you find the San Juan Islands Recommended Reads?
8. Washington Humanities speaker Tessa Hulls presented at the Library in 2019. What was the name of her talk? (hint- 2018 Annual Report/Newsletter)
9. List one of the current research links on Alzheimers and Dementia.
10. Who is the Friends of the Library's Business Member of the Month?
11. List the first of the Building Code Information Links.
12. Which staff member is fascinated by alligators?
13. How many square feet was the former restaurant that existed on our current Library site?
14. Which staff member is addicted to playing practical jokes?
15. What is the Building Project Update August 2019 Handout Subject title?
16. What is the rule of conduct in relation to in-line skates?
17. Which staff member has been involved with the Library for over 40 years?
18. Find 10 of these icons, hidden around the Library website.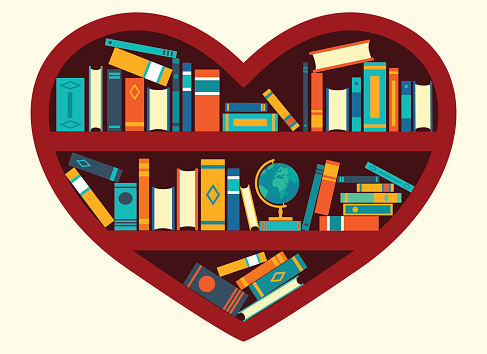 Please email me all your answers at lbaker@sjlib.org and win a coupon for a coffee and cookie from Cynthia's!