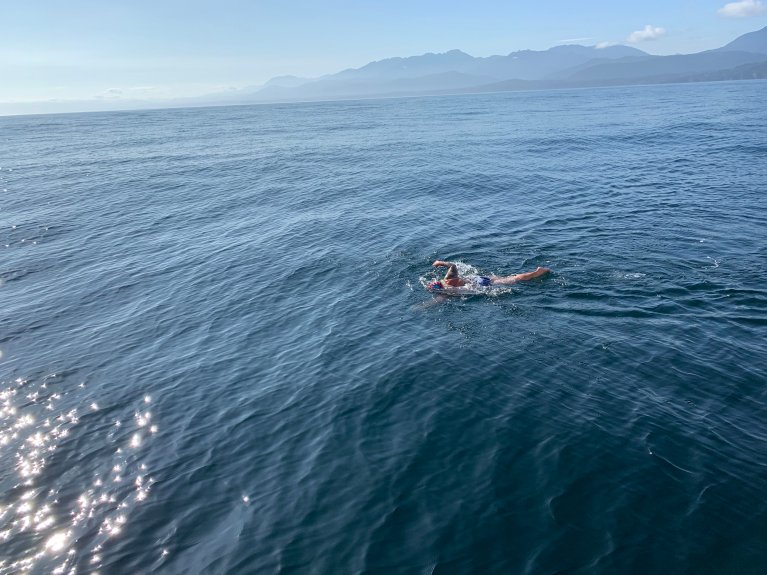 Kim Rutherford: Strait of Juan de Fuca Open-Water Swim
Join Kim Rutherford as she takes us through her successful open-water swim across the Strait of Juan de Fuca. Considered one of the toughest swims in the world due to the notoriously unpredictable winds, weather, swell, and currents, Kim braved the unforgiving cold water for more than 10 hours from the Olympic Peninsula to Vancouver Island. Learn how she prepared, endured, and ultimately completed the swim in 2019, becoming the ninth person ever to achieve it.
Email Genevieve Iverson for a Zoom meeting invitation at giverson@sjlib.org.