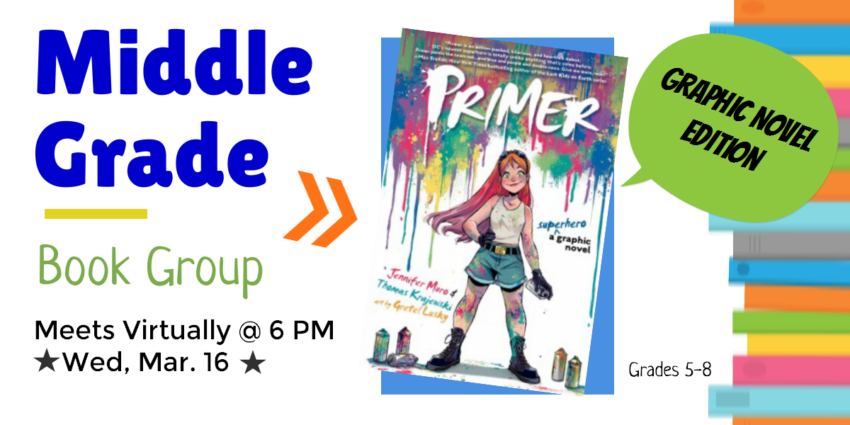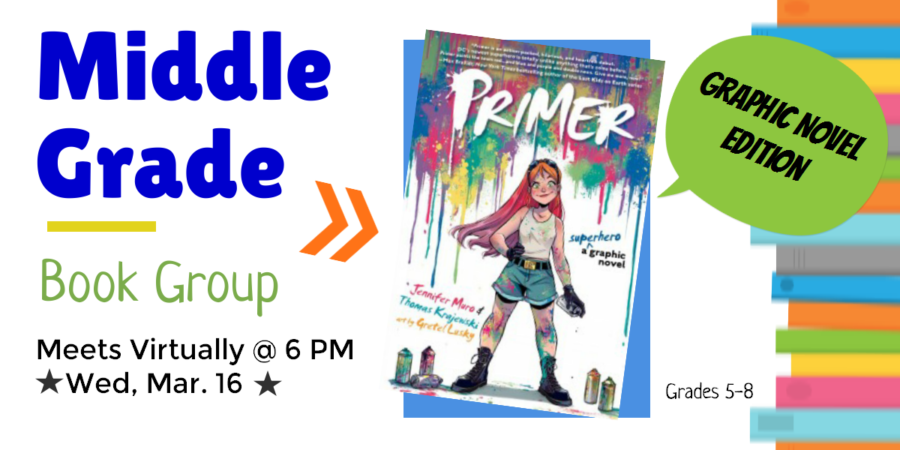 Middle Grade Book Group: Graphic Novel Edition!
Join us online as we discuss a new graphic novel each month. Come for the books–stay for the games, activities, and friends!
Ask a staff member for this month's book to get signed up! Registration is first come, first served with space for 10 participants.
January 20: Amulet: The Stonekeeper, by Kazu Kibuishi
February 9: When Stars are Scattered by Victoria Jamieson and Omar Mohamed
March 16: Primer by Jennifer Muro, Thomas Krajewski, and Gretel Lusky
This program is for youth in grades 5-8.