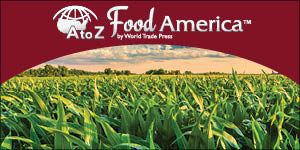 AtoZ Food America is a database unlike any other on the market today. From regional cookbooks to an exploration of immigrant culinary influences, from fun collections of historic cookbooks and television commercials to "how to" food preparation videos, AtoZ Food America has something sure to educate and entertain everyone.
Features Include:
Cookbooks for all 50 states
Cookbooks for six US regions
Cookbooks for each of 33 major US ethnic groups
700+ Ingredient Articles
100+ Historic cookbooks dating back to the late 1700's
3,200+ original TV food commercials dating back to the 1940's
Food preparation instruction videos
What Did They Eat? Articles

Computer Source via Ebscohost
Provides researchers with the latest information and current trends in high technology. This database offers full text for nearly 300 publications covering topics such as computer science, programming, artificial intelligence, cybernetics, information systems, robotics, and software. In addition this database offers indexing and abstracts for over 400 publications.

Religion & Philosophy Collection via Ebscohost
Offers extensive coverage of such topics as world religions, major denominations, biblical studies, religious history, epistemology, political philosophy, philosophy of language, moral philosophy and the history of philosophy. With more more than 300 full text journals, the Religion & Philosophy Collection is an essential tool for researchers and students of theology and philosophical studies.