Favorites? What day is it?
I am currently reading The Highest Tide by Jim Lynch. On rereading it I'm noticing many new things. Still love Miles' voice.
I am also reading a beautifully illustrated Elegy Written in a Country Church-yard by Thomas Gray.
What's in my TBR list you ask? Which pile? Some of these I've recently completed, but most await my attention.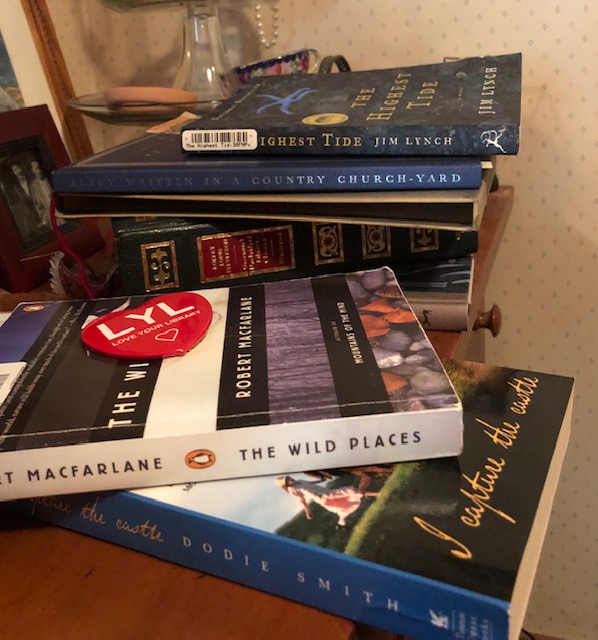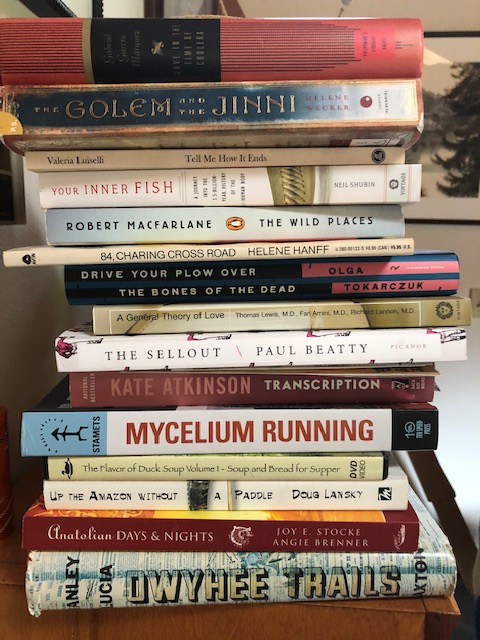 What favorite titles can I see from where I am sitting now? Why We Garden by Jim Nollman, The Songlines by Bruce Chatwin, Reaching Home, Natalie Fobes, Living High by June Burns. Too many to list.
Hearts of Horses by Molly Gloss, Paradise by Toni Morrison, Homestead by Rosanna Lippi.
People who have something to say write books. I would rather be reading!