The San Juan Island Library offers a variety of classes and resources to help people with technological learning, including drop-in Tech Tuesdays, the use of in-house laptops and scheduled classes and workshops.
You can bring in your own device to access our free WiFi and also print via our mobile printing enabled network. Please ask staff if you have any questions.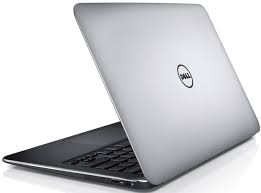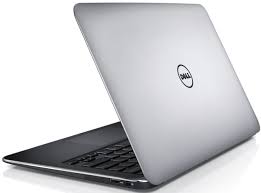 PCs and Laptops
The Library offers 22 in-house pcs and laptops with the following capabilities:
High-speed Internet access for web browsing and web email

MS Office- word processing, spreadsheet, publication and presentation applications

Online databases

Catalog & Interlibrary Loan searching

High quality laser printing at $.10 / page
These computers are divided into three basic categories:
8 PC desktop computers available for 30 minute sessions. 

4 Student Priority desktop computers available for 30 minute sessions with special priority access given to students in the hours immediately following school. These are located in the YA section.

4 Children's computers in the Children's section. These are only to be used by children and their caregivers.

6 Laptop computers available for 1 hour sessions for use within the Library only.  In addition, Patrons 17 years old and younger must have a guardian's Acceptance of Responsibility on file at the Reference Desk to use these computers.
Laptop Basic Information
General Public Computer Rules:
The Library Rules of Conduct apply- please do not disturb others while using library computers.

Users with reservations have a 5 minute grace period to begin their session before their slot is forfeited. The session length will not be extended due to late arrival.

Reservations can be made at the Self Service Kiosk near the printer.

Only one reservation can be made at a time.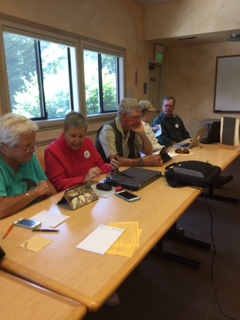 Tech Tuesdays: Free help with technology issues

Every Tuesday, from 10 am to 12 noon.

Technology getting you down? Get help with smartphones, laptops, tablets and eReaders. Skilled volunteers can show you how to accomplish your goals.
Online Computer Resources:
This is a great non-library online resource with tutorials covering a huge range of topics including technology, writing resumes, Office Suite, and Mobile Apps.
Techboomers
Another great free resource for all things technical. Tutorials, courses, handouts covering basic Internet skills, social media, Cybersafety, streaming media, online selling platforms and more!
Microsoft Imagine program provides industry-leading technology skills to help bridge the skills gap. With the Microsoft Imagine program, Washington state library patrons get digital curriculum and certifications for fundamental technology skills — as well as courses critical for students to be successful in today's technologically evolving world.
Provides researchers with the latest information and current trends in high technology. This database offers full text for nearly 300 publications covering topics such as computer science, programming, artificial intelligence, cybernetics, information systems, robotics, and software. In addition this database offers indexing and abstracts for over 400 publications.
DigitalLearn
DigitalLearn.org is an Institute of Museum and Library Services grant-funded project to create an online hub for digital literacy support and training.
Windows 10 Troubleshooting Guide
This is a comprehensive guide to troubleshooting and solving common problems in Windows 10.