Tween After Hours Lock-In, Friday, Jan. 13 @ 7PM
January 13 at 7:00 pm

-

8:30 pm

Free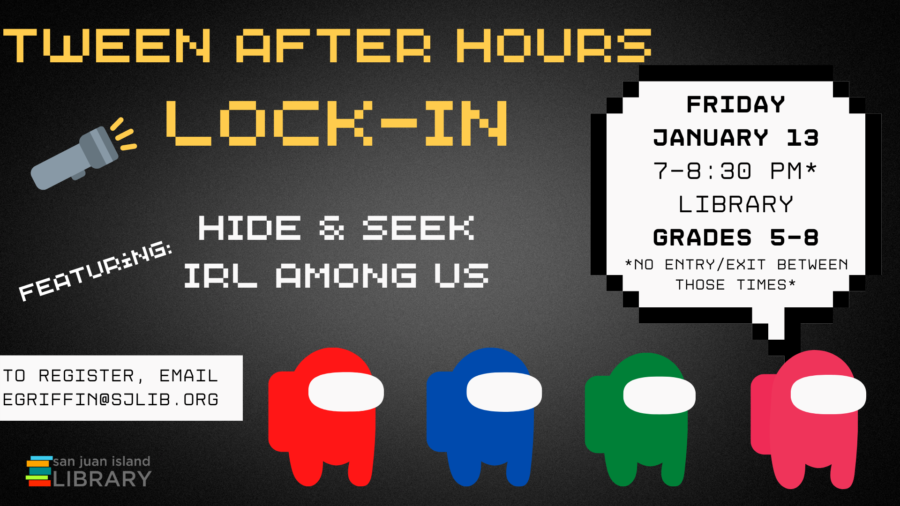 Doors open at 6:50 PM.

Entry for After Hours Lock-In is between 6:50 and 7:05 PM, with no exceptions!

Pick-up time is at 8:30 PM. 

Registration is preferred. Email Elizabeth to claim a spot at the Lock-In.
Have you been waiting for a chance to take over the library with your friends? Maybe make a little noise without getting shushed? Look no further! We'll be turning down the lights and turning up the fun! Be ready for variations of Hide & Seek, IRL Among Us, and more. Snacks will be provided.
*Special thanks to the Teen Library Council for planning this program and designing the Among Us portion.*