TwEEN Advisory Board (TwAB), Wed, January 12 at 4:30 PM
January 12 at 4:30 pm

-

5:30 pm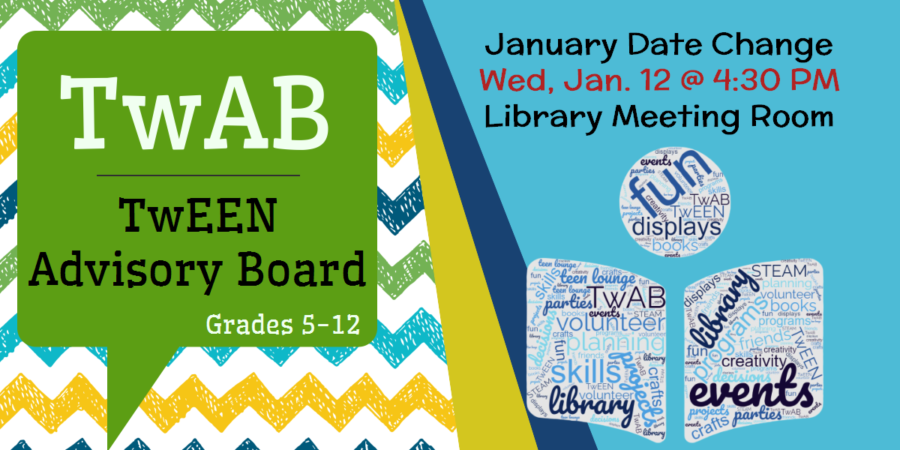 NOTE: This meeting date has been changed from January 3 to January 12. 
What is the TwEEN Advisory Board?
TwAB is an advisory board for youth in grades 5-12. The goal of TwAB is to create spaces, services, and programs in the library that best serve the tweens and teens in our community.
How do we do that?
►Advising in space use guidelines
►Advising in decisions about purchases for TwEEN services
►Volunteering time to accomplish these tasks
All while having fun!
Drop by a meeting this winter to see if this group is a good fit for you!