Hidden Life Beneath the Docks, Fri, August 5 @ 3:00 PM
August 5 at 3:00 pm

-

4:30 pm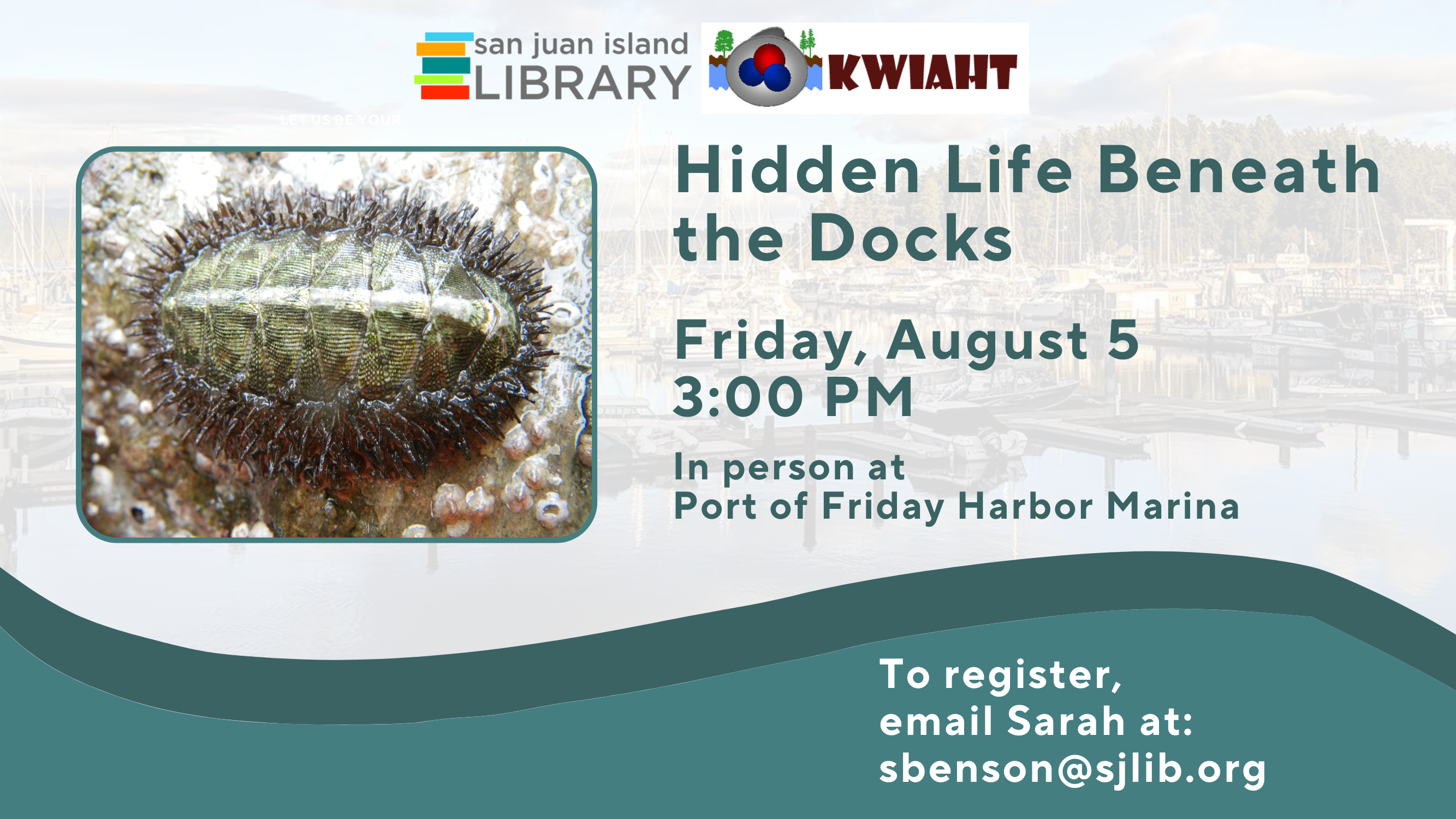 Docks and floats may be plastic, wood and metal, but they provide habitat for dozens of marine species including anemones, sponges, worms, sea stars, crabs, even colorful sea slugs!
See and touch the diversity of Salish Sea marine life, and explore how animals are adapting to our built environment and a changing climate in Friday Harbor's front yard.
Led by Russel Barsh of Kwiaht.
In person at Port of Friday Harbor Marina.
To register, email Sarah at: sbenson@sjlib.org