Hidden Histories, Wed, April 13 @ 7:00 PM
April 13 at 7:00 pm

-

8:30 pm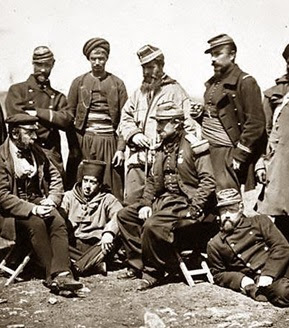 Hidden Histories: Echoes of the Crimean War
Join us for this month's discussion with National Park Service ranger, Cyrus Forman, examining the history of the Crimean War.
Many members of the Royal Marines who lived at English Camp were also veterans of the Crimean War of the 1850s. Though the Pacific Northwest never turned into a battlefield for Allied forces, potential conflict between Russia and Alaska led to the growth of British imperial power on Vancouver Island and veterans were influenced on how they saw war, empire, and their place in the world.
This presentation will examine the history of the Crimean War with an explicit focus on its local impacts and forgotten historical consequences.
To attend: Email Sarah at sbenson@sjlib.org for a Zoom invitation.