03/13/20
Dear Patrons,
We want to express our gratitude for your support and patience during the COVID-19 outbreak.
In response to Governor Inslee's announcement today that all Washington State schools will close, the San Juan Island Library has made the difficult decision to also close the Library, effective Sunday, March 15th.
This closure is in accordance with our Epidemic and Pandemic Response policy and will remain in effect until at least April 24th, following Governor Inslee's mandate for schools. This includes all library programs and all meeting room reservations, too. 
For those of you with items checked out, please hold on to them until we re-open. The drop boxes will be closed. Remember, we have no overdue fines, and there will be no billing of long overdue items during this time.
If you have a hold to collect, or wish to grab a last minute library item, please come to the Library today or tomorrow.
If you are unable to visit before 5:00 pm Saturday, March 14, any items on hold will be saved until we resume our normal operating hours.
All inter-library loan requests will be suspended. If you have an inter-library loan item checked out, please hold on to it as we will be asking for renewals from the lending libraries.
Staff will be answering emails if you have any questions.
To date, we have had no confirmed COVID-19 cases in our library or in San Juan County, but it is clear that now is the time for strong and decisive action in order to protect the public. We are taking this action in the best interest for the health of staff, the community, and flattening the curve.
The decision to close does not come easily, as it means a temporary loss of access to the in-person services and gathering spaces the Library is known for providing to so many in our community. However, this does not mean a complete shutdown of Library services.
We will be in continued contact with public health officials to evaluate our services during this time.
Sincerely,
Laurie Orton, Director
Discover Life's Possibilities
San Juan Island Library
1010 Guard Street
Friday Harbor, WA 98250
(360)378-2798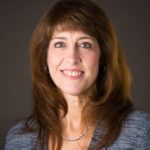 CORONAVIRUS CALL CENTERS
For general questions about COVID-19 or Washington state's response: