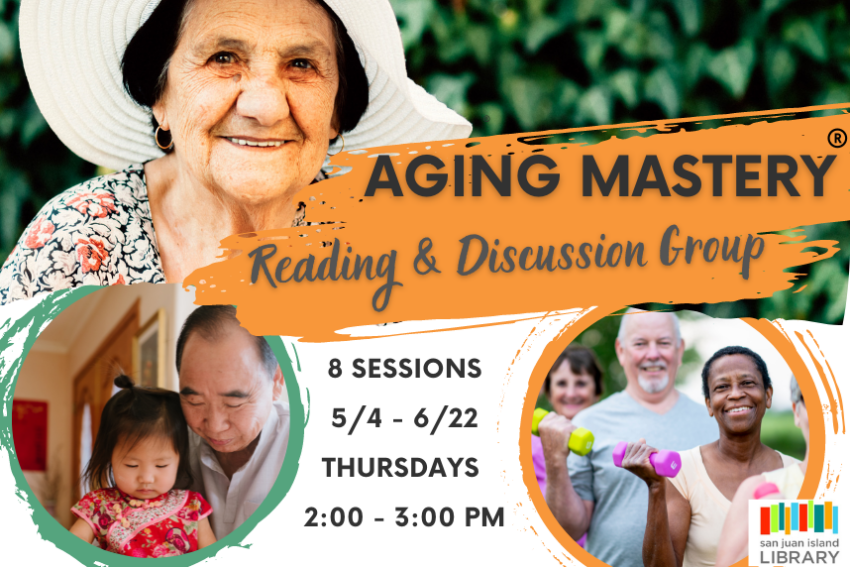 05/18/23 @ 2:00pm –
05/18/23 @ 3:00pm
Virtual Library
Registration is required.
8 Weekly Zoom Meetups
Thursdays 2:00 – 3:00 PM
May 4 – June 22
Aging Mastery® Starter Kit
Upon registration, you receive a starter kit* that includes:
Aging Mastery® Playbook
Activity Cards
Tai Chi Easy™: First Steps for Aging Mastery Exercise DVD
Weekly Check-In Pad
AMP Magnet Design
Go4Life DVD
How can we age well?
In our weekly discussion group, we will explore aging well across six dimensions:
Gratitude & Mindfulness
Health & Well-Being
Finances & Future Planning
Connections & Community
Learning & Creativity
Legacy & Purpose
*Funding for Aging Mastery® Starter Kits was provided by the San Juan Community Foundation.
​