2020 Fall Newsletter
2019 Fall Newsletter Infographic
Business Member of the Month
Business Member Highlight 
Odie's Window Cleaning
360-298-4104
Jeremy Craver, owner and operator of Odie's Window Cleaning, moved to Friday Harbor 10 years ago from Michigan.
Jeremy volunteers around the Library, doing windows, ladder work and anything where being 7 feet tall comes in handy. "Every community needs a great Library- and I think Friday Harbor is lucky to have one".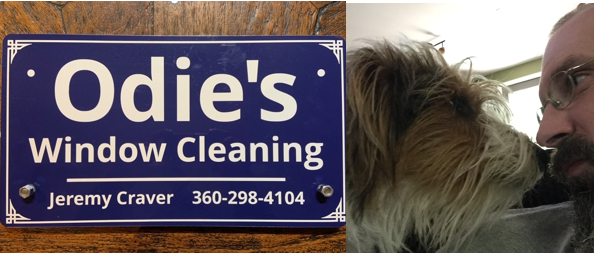 What your Membership does
The Friends of the San Juan Island Library exists as a patron advocacy group whose activities include fundraising events, bi-annual community newsletters, an annual membership meeting, and financial support for a variety of library programs and purchases. The Friends raise over $23,000 a year to help support library activities.
Friends Fundraising Supports…
Children's Programs
Baby Bags
Adult Programs
Summer Reading Program
Bookmark Contest
Special purchases of books, audio books, movies, software, and equipment
Programs, projects, and workshops offered by the San Juan Island Library
Our library staff, volunteers, and the many physical and online library resources.
Become a member today!
Membership Form