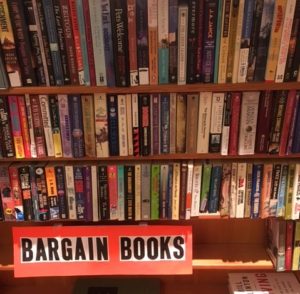 NEW CRITERA FOR BOOK DONATIONS TO FRIENDS OF THE SJI LIBRARY:
Dear Book Donors,
Thank you for considering making a book donation to FOL.  The Friends try hard to sell and then donate books left over from our numerous book sales.  However, there are large quantities of books left behind. To lessen the number of books we then need to re-house, we have implemented a stricter donation policy.  Having to send books off island costs dearly both financially and in volunteer time.
Please look at our new guidelines for acceptable and non-acceptable book donations:
We are accepting the following books only:
Only donate books that are clean, odor free and in good repair.
We will accept the following books:
Hard back fiction & non-fiction
Children's books
Paperback and trade size paperback books.
Sport, art, craft, humor, music, themed, animal, nature books, local interest, nautical and aeronautical, home improvement and themed cookbooks.
Do not donate:
Encyclopedias, reference books, textbooks, cookbooks with plastic spiral covers,  Self-help or investing themed books.
The Friends of the Library can accept up to two bags or small boxes of books on Mondays, Tuesdays, Thursdays or Saturdays at Treasure Cove from 11 am to 3 pm.  If you have a larger donation, please call 360-298-2473 to make an appointment for drop-off.  Thank you for your continued support.